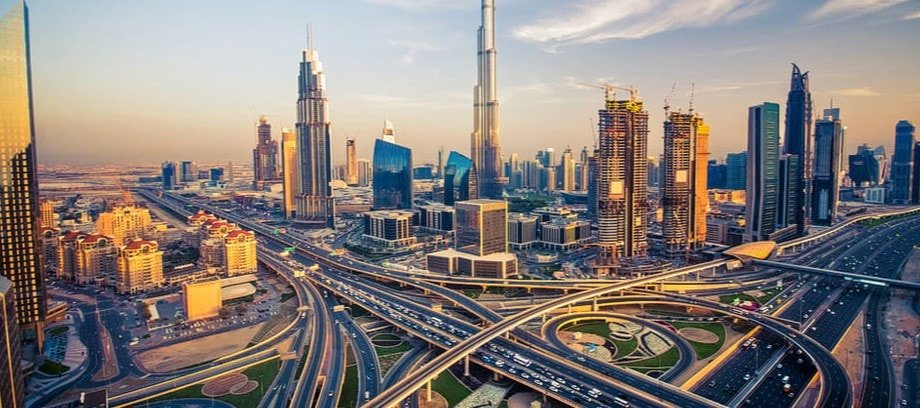 You are warmly welcomes into the world's favorite shopping destination. Dubai is the land known for its marvelous shopping malls, world's only seven-star hotel and traditional souks. Sightseeing tours in Dubai give you glances of its vibrant culture, history and traditions. So book a sightseeing tour to Dubai and enjoy a lovely time of your life. Experience a sightseeing tour to Dubai under the assistance of an expert guide to make your weekend entertaining.
Sightseeing Tours Dubai
If you are worried about vehicle then choose to travel on our coaches or minivan and explore the beauty of Dubai while sightseeing. Snap your memories through the camera at Burj Al-Arab, the sail shaped hotel at artificial island, ride on Luxury Ride UAE taxi across Dubai Creek, venture into the traditional Al Bastakiya district and much more. Explore the excellent Gold souk in your free time and sign off by visiting the Dera Spice Souk. Make your sightseeing tour more entertaining and memorable by traveling with our prestigious traveling company on big buses, double decker, coaches or minivans etc. Once you get to see the mighty buildings of Dubai such as Burj Khalifa, Dubai Creek and Burj Al Arab and catch on any stop on the city and Marina tour and beach tour, to visits malls and museums and souks as you like.
Attractive Places To Visit In Dubai Vacations
If you are wishing to visit Dubai, then contact one of our sight-seeing tour operators in Dubai as it will prove a very good decision for you. In vacations, many people are planning to go to hilly areas as they want to make their environment different and get rid of their tensions and burdens. Desert safari is one of the most visiting places in Dubai. Burj Khalifa which is one of the tallest buildings in the world is situated in Dubai. It is almost 2717 feet high and has 160 stories and looks quite marvelous. It is one of the top choices of travelers to visit Burj Khalifa in Dubai. If you are somewhere in Dubai, then must visit Burj Khalifa. Its architect is just awesome and fabulous. There are many more splendid malls in Dubai which attracts the people and urges them to have a look on our sight-seeing tour packages in Dubai. On the other hand, there are many huge malls in Dubai which is a big choice of tourists. This is one of the big sources of tourist attraction at Dubai.
Famous Places to Visit in Dubai
There are many aspects in these malls that gain tourist attraction. People rush here and make hell fun because these aspects are just awesome. Moreover capturing the beautiful moments in your eyes and mind makes you feel glamorous and taking pictures of old cultured and ancient things will remind you of the old history. Dubai Marina is one of the famous sight-seeing in Dubai as it has a very famous architect, bars and many restaurants. Burj Al Arab and Dubai aquarium are also very important places to visit in Dubai. Wild Wadi Park is also an incredible park which is situated in front of Burj al Arab and it is also an outstanding building. Ski Dubai is also one of the best things in Dubai. You capture the beauty of nature in your cameras as well as in your eyes and mind. It makes you very delightful. You would become very excited to capture this breathtaking moment. The beautiful and stunning hotels make you free from the accommodation problem because they offer very nice and good services for you. We have also nicer apartments which are available for you. There are also many other things to do in Dubai which are also quite awesome. There are many exciting and mesmerizing things to do in Dubai. Many breathtaking things gain the attraction of tourists. Mostly people visit Dubai in their vacations as there are many fun making things to do. First of all, people rush towards Dubai and their first priority will be good accommodation. There are many luxurious hotels in Dubai in which we provide you better services and great hospitality. Then you would decide where to go. For this purpose, there are many demanding and visiting places in Dubai which are called Dubai attractions like Burj Al Arab and Burj Khalifa which are top of the list.
Related Tags: Sightseeing Tours Dubai - Sightseeing Tour Operator Dubai - Sightseeing Tour Packages Dubai - Famous Sightseeing Dubai - Dubai Attractions - Places to Visit in Dubai - Things to Do in Dubai